Salt Crusted Baked Red Snapper 鹽山烤魚
I was so inspired by the local dishes at the salt fields on the Southwest Coast of Taiwan. I adapted this fusion dish from the Eastern flavor of ginger scallion steamed fish, with the Western salt baked fish method. Choose any fish of your liking. You can be sure this method of cooking will always deliver amazing flavors. Don't forget about the sauce!
- Yu Tsai
---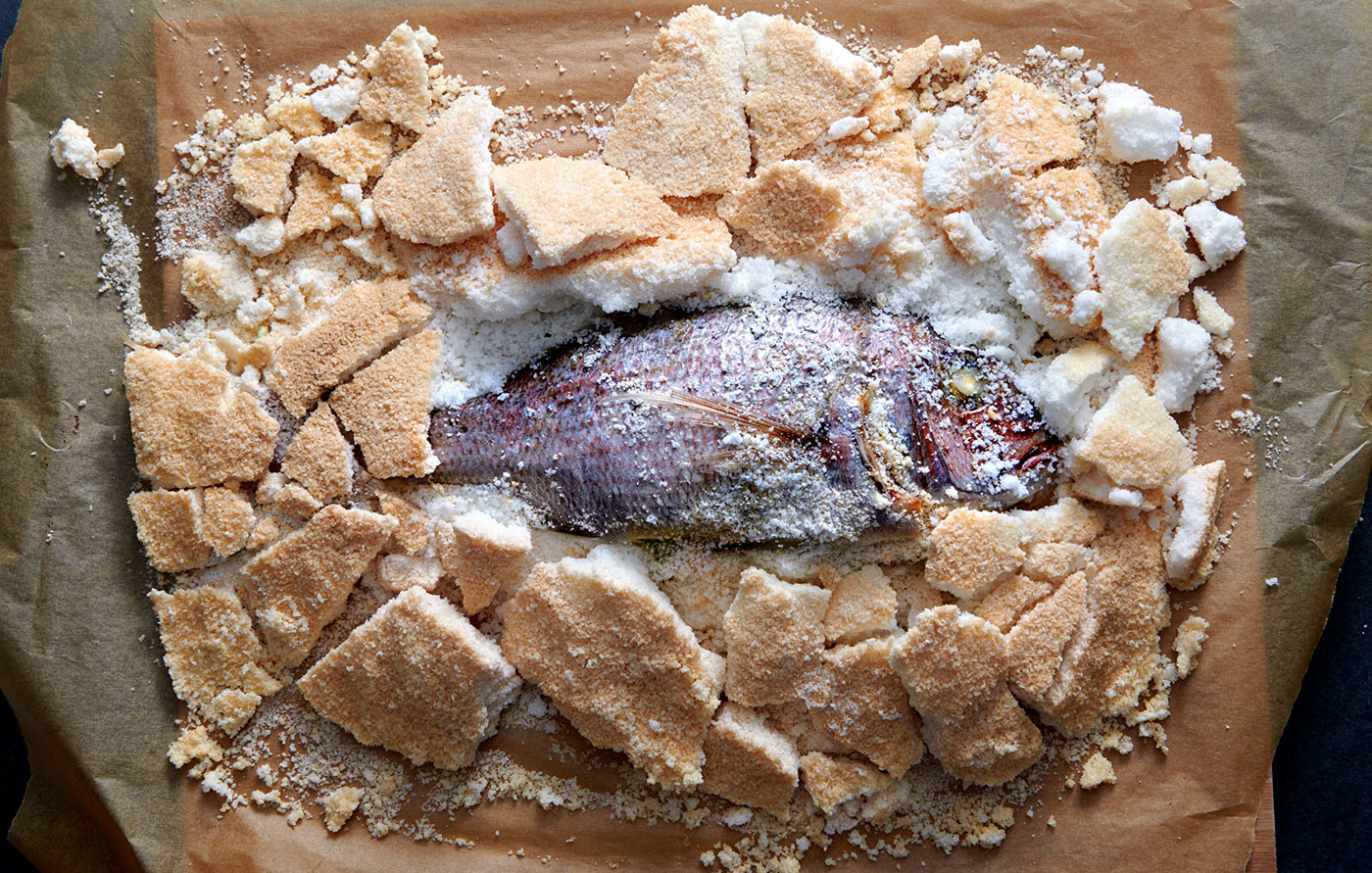 Ingredients
---
Ingredients for Fish:

1 ½ pounds (675 grams) whole Red Snapper with skin and scales, cleaned inside
1 thumb piece of ginger, sliced
3 whole garlic bulbs
1 lemon thinly sliced
4 stalks of scallion
1 bunch of coriander for serving

Ingredients for Salt Crust:

4 pounds (1800 grams) coarse salt
3 egg whites
parchment paper

Ingredients for Ginger Scallion Oil:

1 cup of grapeseed oil
1 thumb piece of ginger, minced
1 bunch of coriander
2 scallions - green parts only
1 clove of garlic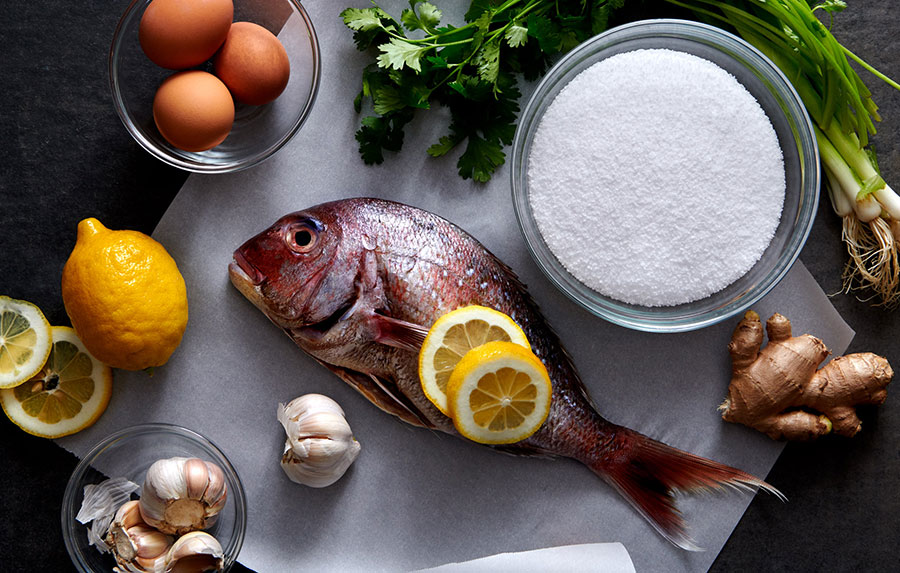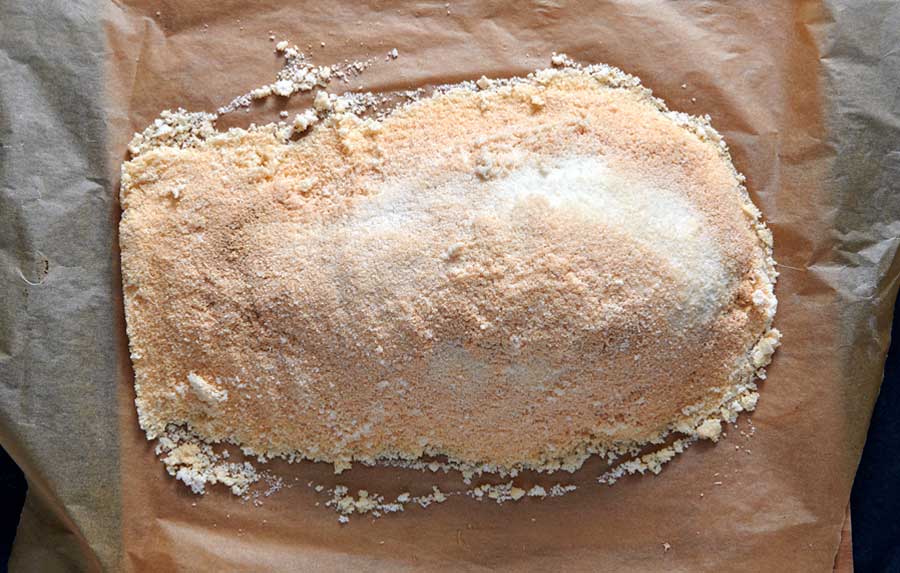 Instructions
---
Instructions for Baking Fish:
Preheat oven to 400 F (200 C).
First with scales on, wash fish well and pat dry before salt and sauce prep.
Now for the salt, whisk egg whites until they are stiff.
Mix the whisked egg whites with the salt thoroughly until they reach a sand like consistency.
Cover a baking pan with parchment paper and coat with ½ inch (1 cm) salt.
Lay down the lemon slices and gently lay the fish on top.
Generously stuff fish with sliced ginger, garlic, and sliced scallion. The fuller the better. Set aside.
Cover the entire fish with the salt mixture including the tail and pack the salt tightly.
Bake for 15 - 20 minutes. When the salt begins to turn yellowish in color, the fish is ready.
Remove from oven and allow fish to rest for 10 minutes before serving.
Break the salt crust, skin the fish, and serve generously drizzled with ginger scallion oil.
Instructions for Ginger Scallion Oil:
Mix grapeseed oil, ginger, coriander, scallions - green parts only, and 1 clove of garlic in a blender.
Pour mixture into a small saucepan and cook on medium heat for 5 minutes to bring out the flavor.
Cool heated oil in an ice bath.
Strain into a bowl through cheesecloth to retain pure clean oil.
Oil is ready to serve.