Sesame Oil Chicken Soup 麻油雞湯
This Sesame Oil Chicken Soup was made popular by new moms that have just given birth. Consumed as part of a nutritional replenishment meal, this famous Taiwanese dish is simple to make and full of amazing warming prosperities for your body It is also believed to improve your blood circulation. It is very popular during the winter to help warm up the body and with all its amazing herbal healing properties, it is also a perfect dish to help you fight off a cold.
I personally just love it because it's delicious and so easy to make.
- Yu Tsai
---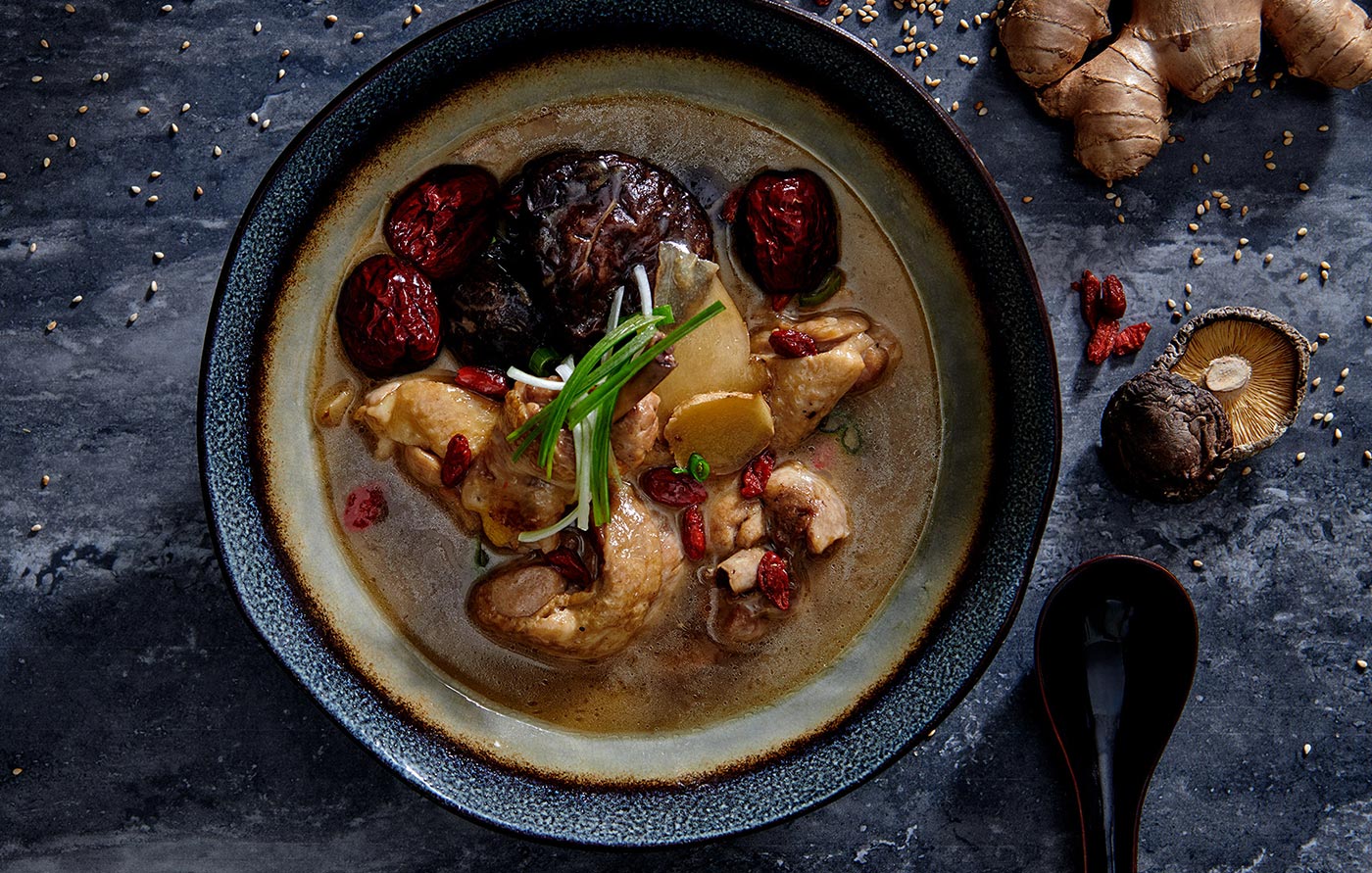 Ingredients
---
3 lbs (1350 g) of chicken legs and thighs
3 tablespoons peanut oil
1/3 cup (80 ml) of 100% pure black sesame oil
1/2 liter of rice wine
1 two inch piece of ginger
1 tablespoon of rock sugar
1/2 cup (120 ml) Shitake mushrooms
1 tablespoon gogi berries
8-10 jujubes
4 pieces astragalus root
scallions, julienned for garnish
water - enough to cover chicken in the cooking pot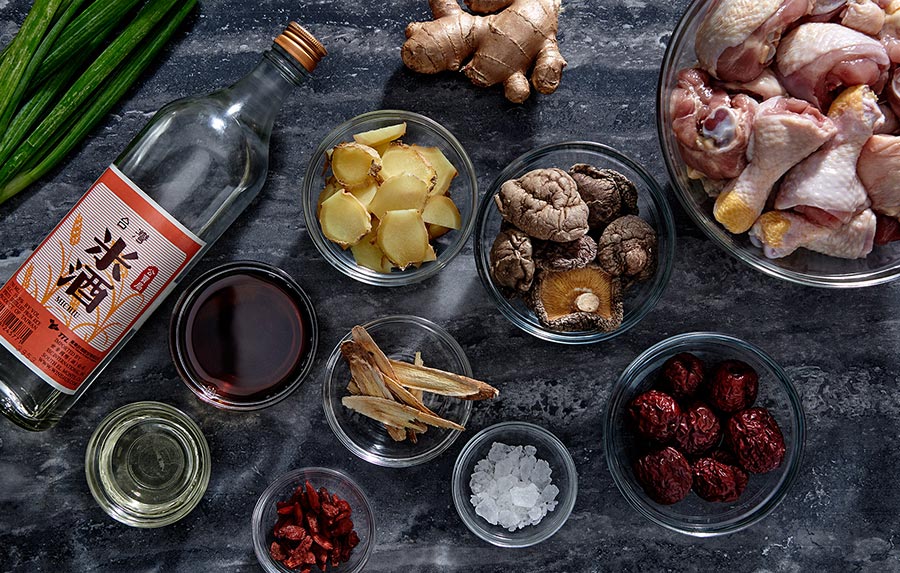 Instructions
---
Chop chicken into 1 – 2 inch sized pieces. With bones.
Dice ginger into big slices with skin on. No need to peel.
Soak dry shitake mushrooms and set them aside.
In a frying pan, sweat to dry the ginger at medium heat for 2 minutes. Turn down the heat and add a peanut oil to bring fragrance to the ginger.
Turn the heat to high and add chicken and sesame oil to brown the chicken.
The liquid in the chicken will help to reduce overall heat, so the sesame oil won't burn and turn bitter.
Transfer the chicken from the pan to a pot.
At heat back down to medium and add rice wine.
Add mushrooms and the water they soaked in.
Top the pot with water just enough to cover the chicken.
Bring the heat to high, bring the pot to full boil, then cover the pot and turn heat to low and simmer slowly for 15 minutes.
Add rock sugar, goji berries, jujubes and astragalus root. Allow to simmer for another 5 minutes.
Scoop into a bowl, salt to taste and garnish with julienned scallions.