Taiwanese Oyster Omelet 台灣蚵仔煎
Although it originated in Fujian, Oyster Omelet has become a quintessential street food of Taiwan. The ingredients are simple. Juicy, fresh plump oysters, a generous handful of beansprouts, eggs, tapioca starch to give the Taiwanese omelet its signature "gummy" texture, and veggies. It is by far one of my favorite street food dishes.
- Yu Tsai
---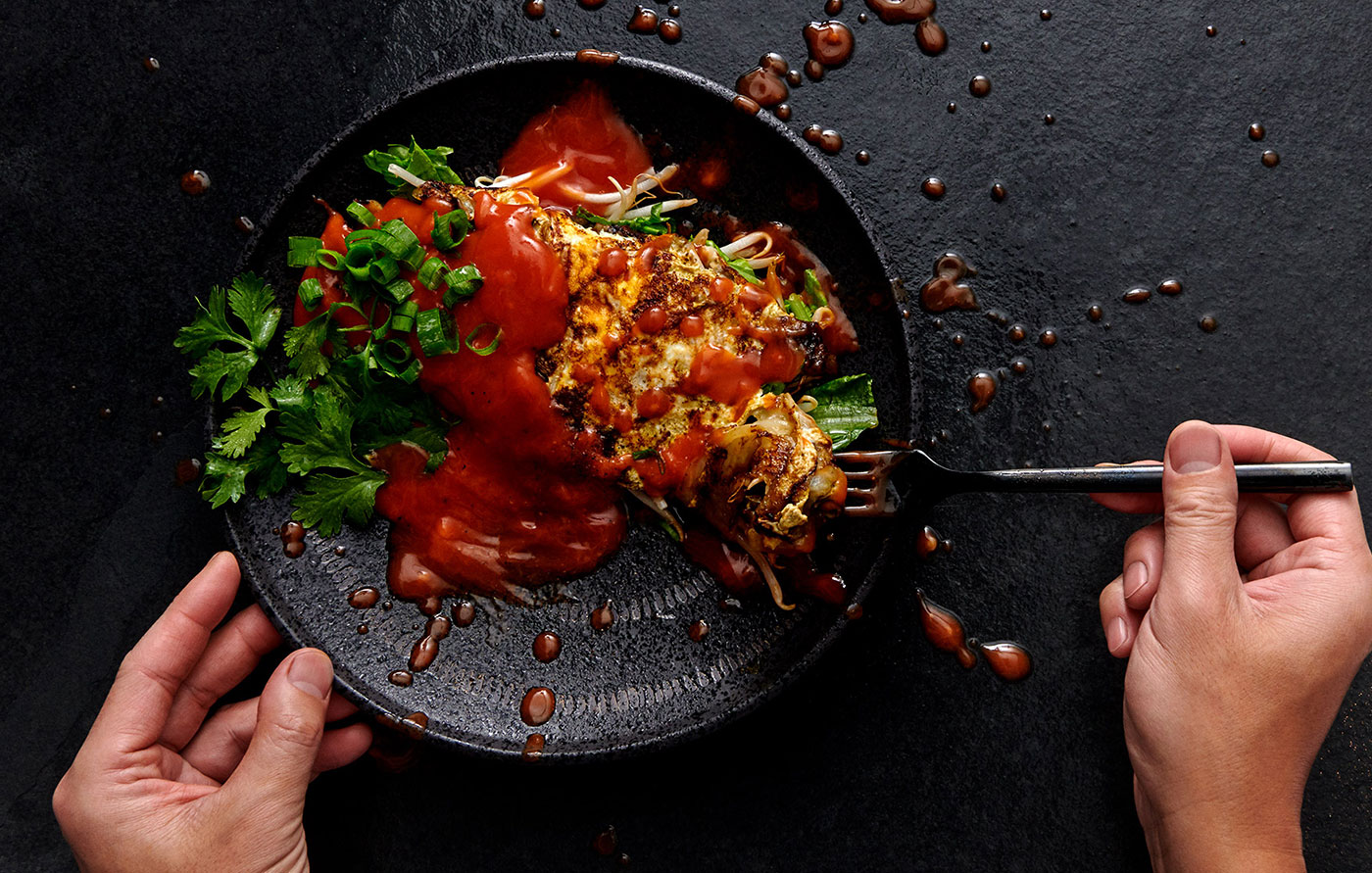 Ingredients
---
Ingredients for sauce:

1 cup of cold water (as needed)
3 tablespoons of all-purpose flour
3 tablespoons of ketchup
5 tablespoons of sweet chill sauce
3/4 tablespoon peanut butter
2 teaspoons of rice vinegar
1 tablespoon of corn sugar
1 teaspoon corn starch
few pinches sour plum powder
salt to taste

Ingredients for omelet:

2 large eggs
1 ¼ cups of cold water
6 tablespoons sweet potato starch
3 teaspoons tapioca
6-8 oysters
2 cups bean sprouts
2 cups chopped A-Choy (Taiwanese lettuce) - may substitute bok choy
1 bunch coriander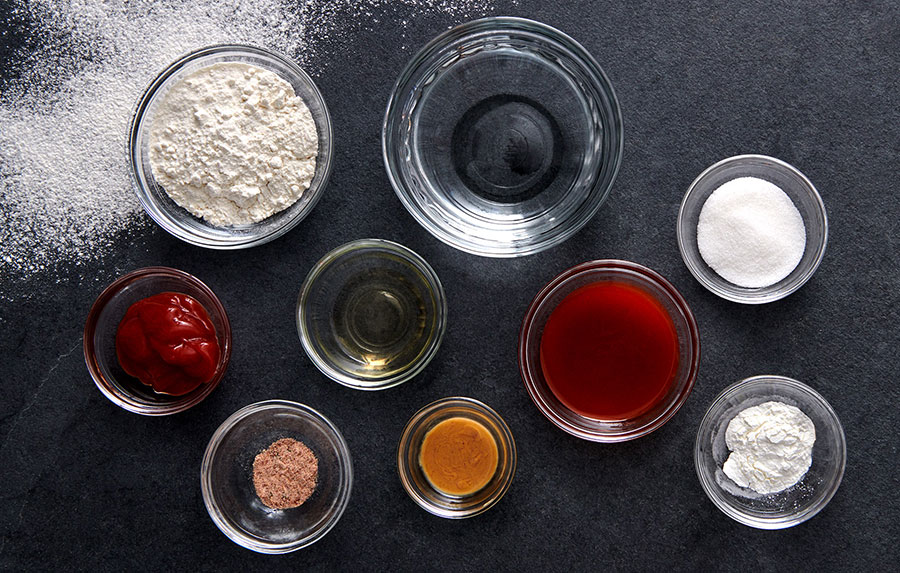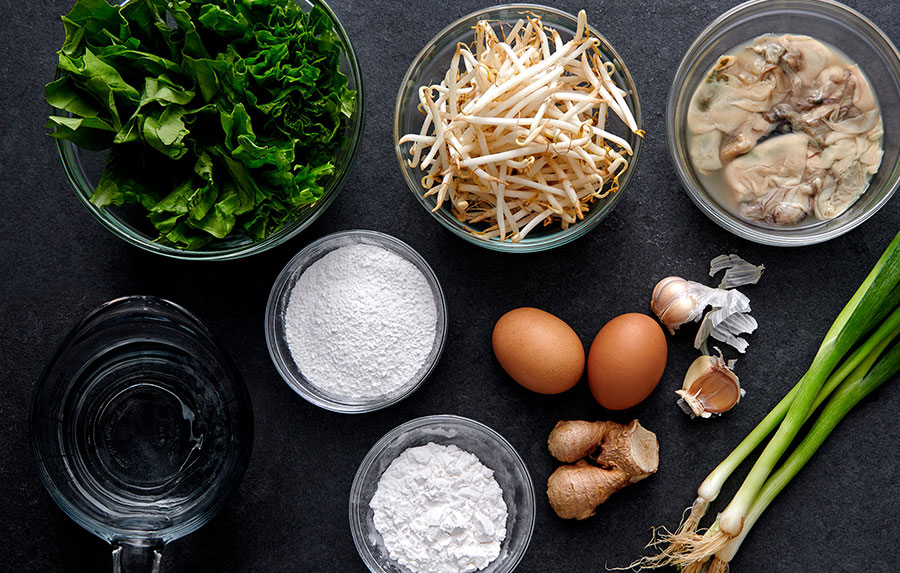 Instructions
---
Instructions for sauce:
In a pan on medium heat, roast 3 tsp of all-purpose flour. Being careful not to burn it, lightly roast the flour for 1 to 2 minutes to bring out the fragrance and taste.
Slowly add water and add the rest of the sauce ingredients: 3 tsp of ketchup, 5 tbsp sweet chill sauce, 3/4 tbsp peanut butter, 2 tsp of rice vinegar,1 tbsp of sugar, salt to taste.
Stir on medium heat until the sauce becomes smooth. Strain sauce to remove clumps if necessary.
Add one 1 tbsp of corn starch with a splash of water to the sauce to thicken.
A pinch or two of plum power. This will give the sauce a bit of sour and sweet taste.
Add salt to taste and set sauce aside.
Instructions for omelet:
In a bowl, mix in 1 1/4 cup of cold water, 6 tbsp of sweet potato starch and 3 tbsp tapioca.
Heat up non-stick skillet at medium high heat and add vegetable oil.
Add 6 to 8 oysters into the pan and cook for about a 1 minute, stirring.
Crack 2 eggs on top and scramble.
Stir in 1 cup bean sprouts, mix in the sweet potato and tapioca batter.
Add A choy and the rest of the bean sprouts.
Cook the omelet for about two minutes until the batter becomes translucent.
Flip the omelet and cook for another one to two minutes.
Now you're ready to plate. Pour the sauce generously over the omelet and serve.